NSFAS Application 2019/2020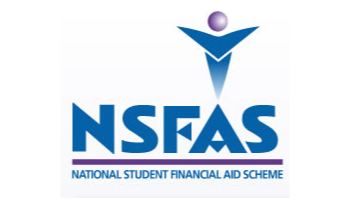 The National Student Financial Aid Scheme (NSFAS) was established in terms of the National Student Financial Aid Scheme (Act 56 of 1999).
The mission statement is made up of three distinct elements, which describe why it exists and the impact on the constituency:
• IT exists to provide financial aid to eligible students at TVET colleges and public universities;
• IT identifies eligible students, provides bursaries and collects past student loan repayments to replenish the funds available for future generations of students; and,
• IT supports access to, and success in, higher education and training for students from poor and working class families who would otherwise not be able to afford to study.
How to Apply for Nsfas 2019
2019 Applications
The National Student Financial Aid Scheme (NSFAS) is bursary scheme that provides you with financial assistance to further your studies and realise your dreams.
Young people who were unable to apply for NSFAS funding during the 2018 application cycle but have been admitted to public institutions of higher learning through the Department of Higher Education's Central Application Clearing House (CACH) will be considered for funding for the 2019 academic year.
You should note that applications for 2019 remain closed as of December 02 2018 and the use of the CACH process to offer funding does not constitute re-opening of applications.
"The due date for applications was 02 December 2018, and NSFAS will not be opening for further applications. However, students admitted to study through the Central Application Clearing House (CACH), will be considered for funding and their institutions will record and facilitate their applications" said NSFAS Administrator Dr. Randall Carolissen.
NSFAS will also consider students who were recently admitted as First Time Walk-Ins at TVET colleges. The Scheme has unlocked a window that will be open to all TVET Colleges exclusively, through an assistive capture mechanism. TVET College students are encouraged to visit their Student Support Office for assistance and should create an account on myNSFAS Self Service portal for updates and communication of funding outcomes.
The CACH system is a government online service designed to assist individuals who want to access higher education and is useful for individuals who have applied for admission but have not been offered space. Students can register or sign up online @ http://cach.dhet.gov.za or contact them on 0860 356 635 or SMS with their name and ID Number to 49200 and be called back free of charge.
Consent form
Please download and fill in the consent form with your parent / guardian's signatures. Applications without a consent form that is signed by all people whose incomes have been declared in the application will not be accepted, and will be considered as incomplete.
Download the consent form 
Disability Annexure A
If you have a disability, please download the Disability Annexure A form and submit it with your application.
Download Disability Annexure A 
Important Information for Application of NSFAS 2019/2020 to take note of.
NSFAS Application 2019/2020